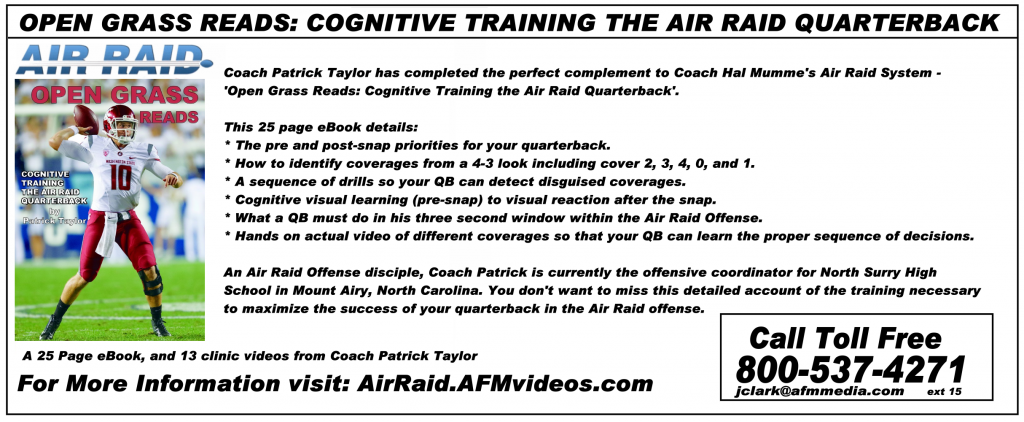 Coach Patrick Taylor has completed the perfect complement to Coach Hal Mumme's Air Raid System – 'Open Grass Reads: Cognitive Training the Air Raid Quarterback'.
This 25 page eBook details:
* The pre and post-snap priorities for your quarterback.
* How to identify coverages from a 4-3 look including cover 2, 3, 4, 0, and 1.
* A sequence of drills so your QB can detect disguised coverages.
* Cognitive visual learning (pre-snap) to visual reaction after the snap.
* What a QB must do in his three second window within the Air Raid Offense.
* Hands on actual video of different coverages so that your QB can learn the proper sequence of decisions.
An Air Raid Offense disciple, Coach Patrick is currently the offensive coordinator for North Surry High School in Mount Airy, North Carolina. You don't want to miss this detailed account of the training necessary to maximize the success of your quarterback in the Air Raid offense.